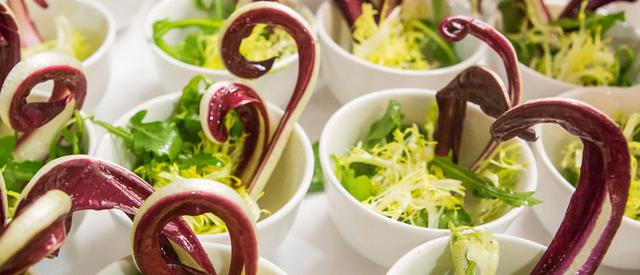 Frasca Food and Wine
November 26, 2014 9:47 AM
Friuli-Venezia Giulia is a sub-alpine region in northeast Italy. Friuli is a region steeped in tradition nestled at the foot of the Carnic and Julian Alps and bordered by Austria, Slovenia, and the Adriatic Sea, it is a region of immense cultural blending, geographical diversity, and idyllic beauty. It is a region steeped in tradition and rich in natural resources; a place where its people have a deep connection with the land and an intense understanding of the relationship between food and wine.

Friuli's food culture emerges from this backdrop. While classically Italian in many respects, it clearly reflects the international influences of the region and the culinary sensibilities of the Friulian people-rustic yet sophisticated. Creative blends of herbs, spices, and fruit. A profusion of fresh ingredients. Balanced proportions of meat, seafood, and cheese. And of course, a harmonious and uncomplicated relationship with wine. These are the flavors of Friuli. This is the tradition of the food.

Another tradition is the neighborhood Frasca. Historically found throughout Friuli, Frascas were friendly and informal gathering places, a destination for farmers, friends, and families to share a meal and a bottle of wine. Identified by a tree branch hanging over a doorway portal, they were a symbol of local farm cuisine, wine, and warm hospitality. As the harvest came to a close, the branch would wither and change colors to indicate the end of the season. The Frascas would then close their doors until the next harvest season.

Today, sadly, Frascas are difficult to find in Friuli, having been replaced with more formal restaurants and bed-and-breakfast accommodations. But like the warmth and hospitality of the people, the spirit of Frascas pervades. However uncommon, they will remain one of Friuli's fundamental traditions.
Phone 808-442-6966

Website: http://www.frascafoodandwine.com/

Monday - Saturday: Open at 5:30
Closed Sundays



Frasca is located at 1738 Pearl Street in Boulder, Colorado, on the southwest corner of Pearl Street and 18th Street, three blocks east of the Pearl Street Mall.

Please find parking at the public garage at 15th and Pearl Street.