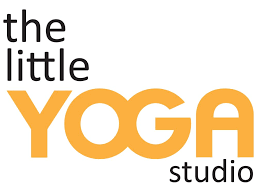 The Little Yoga Studio
November 22, 2016 1:27 PM
The Little Yoga Studio is a teacher-driven, secular yoga studio where your wellbeing is our highest priority.
At The Little they offer classes suitable for every body and every level of fitness. Whether you are an advanced practitioner or are unable to stand at all, they have a class that can meet your needs and will support your journey to vibrant health.
Their team of teachers are Boulder's most experienced and diverse. From therapeutic yoga classes for those working with injuries, to powerful and athletic vinyasa classes, there is a class for everyone, including you! This wonderful space is frequented by many of Boulder's elite athletes and weekend warriors as well as those simply looking for a place to take a class from time to time without any pressure to become a member.
Every class is $10 and every class at The Little is taught with intelligence and maturity while maintaining a light hearted environment.
Our mission is to provide affordable classes to all people while cultivating a wonderful place to teach for our gifted instructors.
Website: http://www.littleyogastudio.com/
Address: 2525 Arapahoe Ave, Boulder, CO 80302
Contact: (303) 444-4950